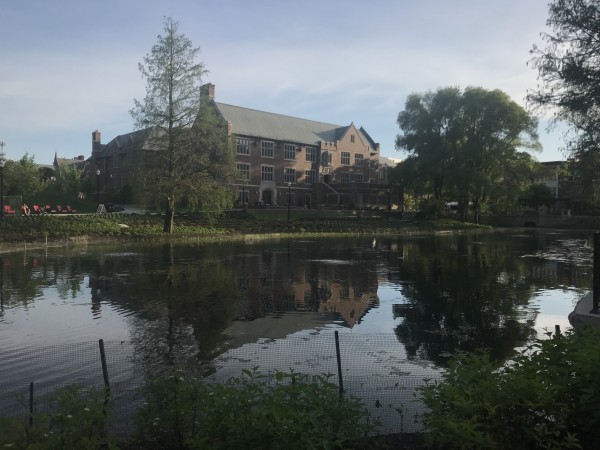 Creating The Extraordinary Student Experience
Mirror Lake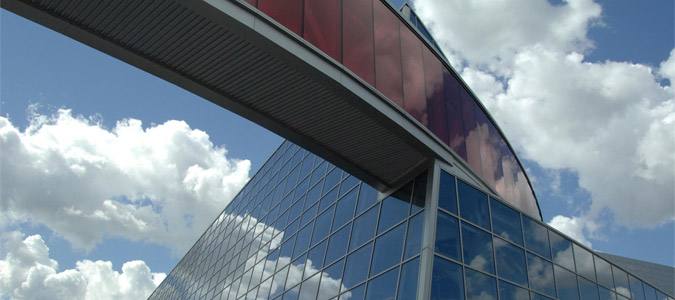 Creating The Extraordinary Student Experience
RPAC
Articles are not currently available.
Service Center Hours
M-F 8:00am-4:30pm
Slice of Student Life
News and information for the Student Life family of The Ohio State University, distributed every other Friday. Submit material by noon Tuesday to Dave Isaacs (.84)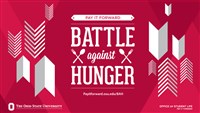 Victory Over Michigan II
Ohio State defeats Michigan, again. This time it's in the Battle Against Hunger, a program aimed at creating awareness of issues surrounding food insecurity. Through Student Life's Pay it Forward, Ohio State collected 15,218 pounds of food to Michigan's 3,147. This is the most pounds of food raised by Ohio State, and the most combined pounds of food raised by both schools since the competition began in 2010. 13 Ohio State student groups conducted food drives in November. There were also service experiences at a central Ohio food pantry and two educational programs during the month.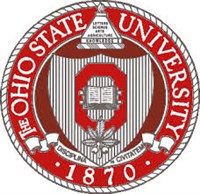 Give Me a Break
Ohio State will have an annual autumn break beginning in 2015. No classes will be held on Thursday or Friday of the last week of autumn semester's first session. Second session will begin the following Monday. In order to offer the four-day break, yet retain the same number of instructional days, autumn semester will start one day earlier and extend one day later. Commencement will remain on the Sunday following final exams. The full academic calendar is online.
Football and Buckeye Village
Residents of Buckeye Village and their families recently made a banner supporting Ohio State's football team. During Beat Michigan Week, five members of the team came to the community center for a meet and greet and to accept the banner, which was then displayed in the team's indoor practice facility. The collaborative effort between Student Life Residence Life and Ohio State Athletics was planned by Buckeye Village Community Advisor Shane Bankard.