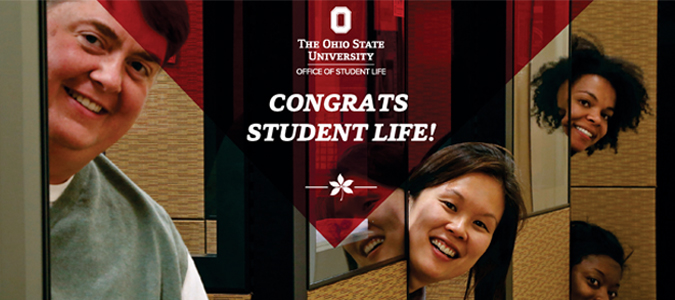 Service Center Hours
M-F 8:00am-4:30pm
Slice of Student Life
News and information for the Student Life family of The Ohio State University, distributed every other Friday. Submit material by noon Tuesday to Dave Isaacs (.84)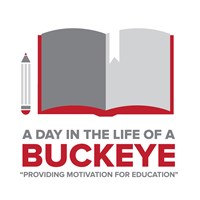 Recruit
Student Life's department of Social Change is currently accepting applications from students to serve as hosts for the 4th Annual "A Day in the Life of a Buckeye" program. The event will take place on Wednesday, March 23, 2016. Apply online. The program offers a one-on-one experience for inner-city and Appalachian area high school students to experience life at The Ohio State University, and college in general, for a day.
The Student Life Student Wellness Center is recruiting Wellness Ambassadors to deliver education programs and plan, publicize and implement events promoting the nine dimensions of wellness. More information is online.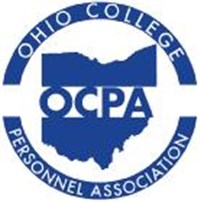 Nominate
The Ohio College Personnel Association (OCPA) is looking for nominees for their annual awards program now through November 20. There are a number of awards given, including outstanding new professional, equity and inclusion, most innovative program and one for an outstanding contribution to literature or research, among others. You do not need to be an OCPA member to win an award or to nominate someone. Information on the awards is online.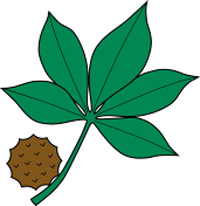 Know
Do you want to know more about issues and information relating to staff at Ohio State? Connect with the University Staff Advisory Committee (USAC). USAC is an advisory body to the university president. Its mission is to maintain an active and participatory line of communication with the university community and to provide a forum through which university staff can raise, discuss and make recommendations to support the university's mission. Follow them on Twitter at @USAC_OSU, like them on facebook.com/OSU.USAC, visit their website or send an email to usac@osu.edu.