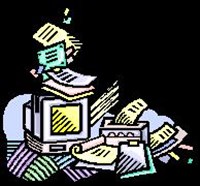 IDP? PCI? SSN? OMG!!
The OCIO recently revised the Institutional Data Policy. If your job involves looking at information other than what the public can view on our websites and in marketing materials, then this policy applies to YOU. Do you want your personal information to be shared with just anyone? Neither do our students!
To learn more about the different types of data and how to protect it, visit the new security webpage. This site provides helpful hints, links to important resources and a list of contacts in SLTS to assist you with your security questions.