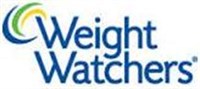 Weight Watchers at Ohio State
Weekly meetings and weigh-ins will be held at The John Glenn School of Public Affairs in Page Hall.
The program lasts for 12 weeks and the new Spring sessions will begin the first week of May.
Weight Watchers at Work costs about $140 for the entire 12 week program and Ohio State employees on the Ohio State health plan (and dependents) can be reimbursed for up to 50% of this cost.
Email Andrea Garringer (garringer.11@osu.edu) by April 30th for more information