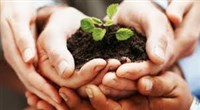 Training for Managers
The Office of Human Resources is offering a series of learning and development trainings for managers. The topics include performance review (May 14, noon-1:15 p.m., RSVP to Nicole Nieto, Nieto.12@osu.edu), working through difficult conversations (May 15, 9-11 a.m.) and a one-day program for new managers (new to Ohio State or new to management) that will be offered on May 12, May 28 and June 25.
Open House for Managers Completing Performance Evaluations:
Come to one or more of Student Life Human Resources' open computer lab times to assist with your staff performance evaluations and/or the use of the system. These will occur in the digital lab on the third floor of the Ohio Union these dates: Wednesday, May 13, 8-10 a.m.; Thursday, May 21, 2-4 p.m.; Tuesday, June 2, 8-11 a.m.; Thursday, June 11, 2-4 p.m.